Aleksander
Collector's Club
In our own distinct ways, we are all collectors of moments, memories, and stories. The Aleksander Collector's Club is a curated experience for wine lovers who recognize the authentic value of each bottle of Aleksander — its character, composition, journey and story. The Collector's Club aims to provide members with the unique opportunity to celebrate the hi(story) of Aleksander through a customized approach.
Benefits
Two annual allocations, 6 bottles in each
Up to 20% in savings on purchases on our website (excluding library wines and large format bottles)
1 library wine included in each allocation
1 surprise present in each allocation
One annual private wine tasting experience, by appointment only. Complimentary for member and three guests. $75 per additional guest. (Guest tasting fee waived with any wine purchase or guest joining wine club.)


Upon joining Aleksander Collector's Club, you will automatically receive the [Current Allocation].
Spring 2023 Allocation [Current]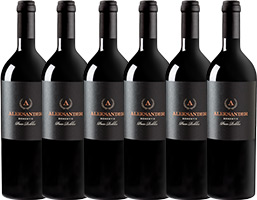 4 x 2018 Reserve
1 x 2016 Reserve
1 x 2012 Aleksander
Gift: Aleksander Logo Cap


Fall 2023 Allocation [November 2023]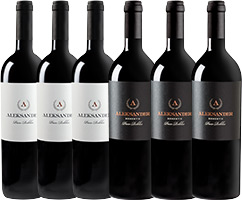 To Be Decided...

$499 per allocation
+ tax & shipping