Aleksander
Our Journey
An exquisitely balanced Bordeaux blend, Aleksander is fruit of an enduring passion and family commitment to establishing an authentic legacy.
The overused expression "It is the journey, not the destination" dances on the edge of banality. Yet, there is truth to the old saying, as often happens to be the case with clichés. We are interested in the unfolding of events, the delightfully serendipitous occurrences, and chance encounters that occur along the way because they give meaning to our destinations. Aleksander embodies our European roots, but it also incarnates the places and cultures that continue to shape our journey. Our destination is ever-shifting; it moves with us and with those who join our Aleksander family along the way.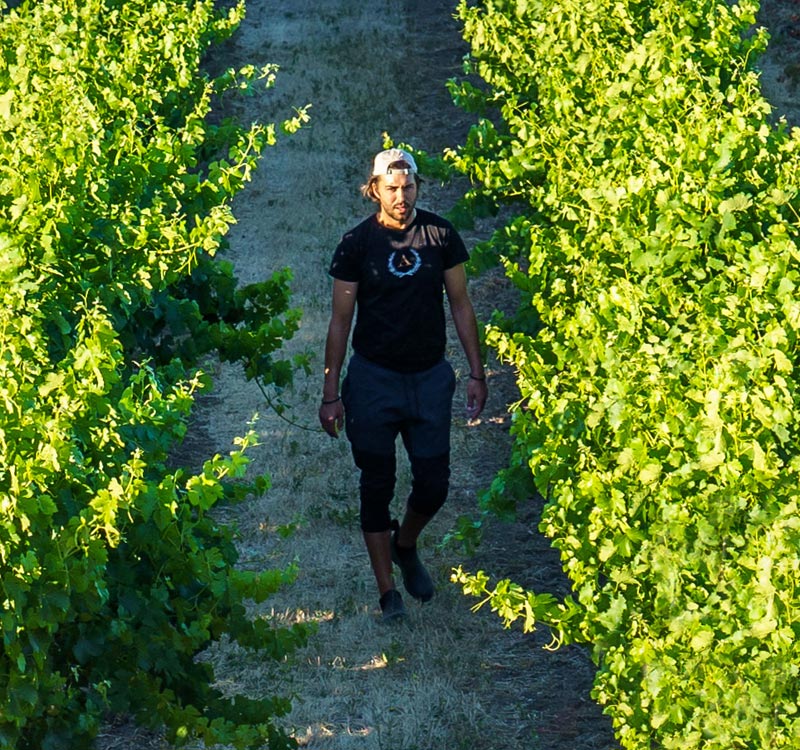 Our journey began in Slovenia, a small country renowned for its distinct ability to produce quality wines of all kinds. Our co-founders, Goran and his eldest son Sasha, started to nurture a profound interest in wine during the early years of Sasha's professional basketball career in Italy. Exploring the northern Italian region of Friuli Venezia Giulia, they developed a deep appreciation for the wines of Livio Felluga. Quickly, the father and son began to envision themselves owning a family winery that would reflect their respective palates and inherent familial epicureanism. After he was selected in the 2004 NBA draft by the Los Angeles Lakers, Sasha and the family – joined also by his mother Sena, his brother Al, and his sister, Nina – settled in California. They quickly embarked on a quest for the perfect piece of land, which would take them one step closer to bringing their vision to fruition.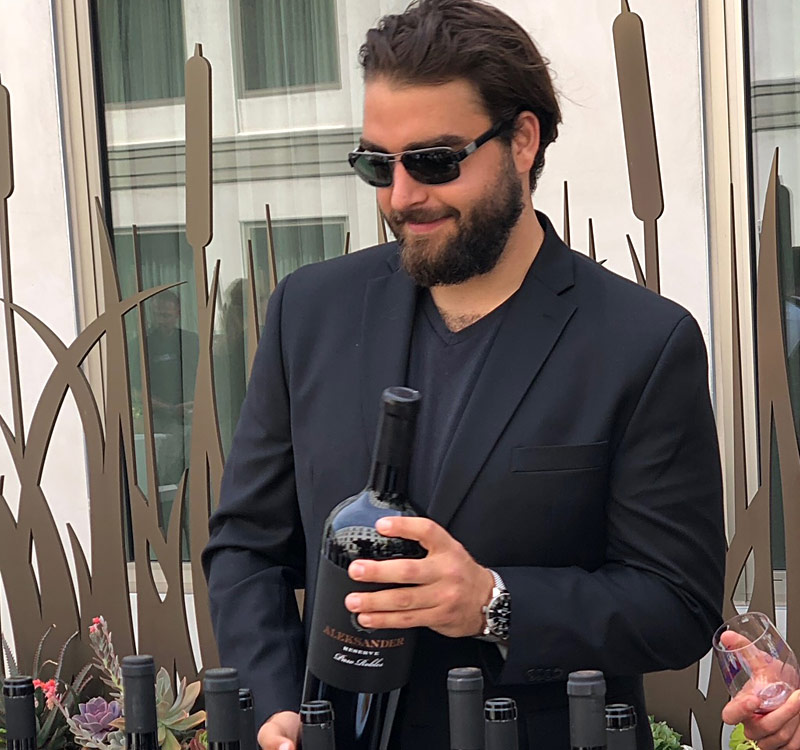 Having accomplished the goal of founding what is now S&G Estate in Paso Robles in 2010, the whole family joined efforts to create a memorable, Merlot-dominant red, reminiscent of Old-World wines, but made on California soil. After obtaining his business degree from the University of Redlands in 2016, and a subsequent successful season as head coach of a professional basketball team in Japan, Al decided to dedicate himself fully to Aleksander as Chief Operating Officer. Since the genesis of the family brand, Sena and Goran have resided on the estate, running every aspect of the business, from production to logistics, as well as curating exclusive private wine tasting experiences. While pursuing her doctoral degree at the University of California, Los Angeles (UCLA), their daughter Nina remained deeply involved in the family business.